COVID-19 Update: 6,589 New Cases Confirmed, Test Positivity Rate at 22.7%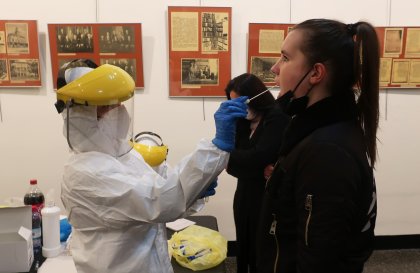 Sofia, February 16 (BTA) - Bulgaria's healthcare authorities confirmed 6,589 new cases of COVID-19 in the country on Tuesday, February 15 after 28,986 tests, according to data posted on https://coronavirus.bg/. The test positivity rate for the day was 22.7 per cent.

The active cases are 257,413. Hospitalized patients number 5,721, including 601 in intensive care. Tuesday saw 622 new admissions to hospital, 84.89 per cent of them involving unvaccinated patients.

Another 5,848 people recovered from COVID-19 in 24 hours. There were 95 new fatalities.

With 5,537 new inoculations on Tuesday, the number of people vaccinated against COVID-19 in Bulgaria reached 2,030,626, including 659,963 people who have received a booster dose.
Source: Sofia